Guam Crime Stoppers Partnership with the University of Guam
July 06, 2021
The Guam Crime Stoppers Board of Directors partners up with the University of Guam to offer Internships to students interested in the campus crime safety program to spread awareness & educate on crime prevention by submitting their anonymous tips to Guam Crime Stoppers' P3 Tips line app on their smartphone or on the GCS website guam.crimestoppersweb.com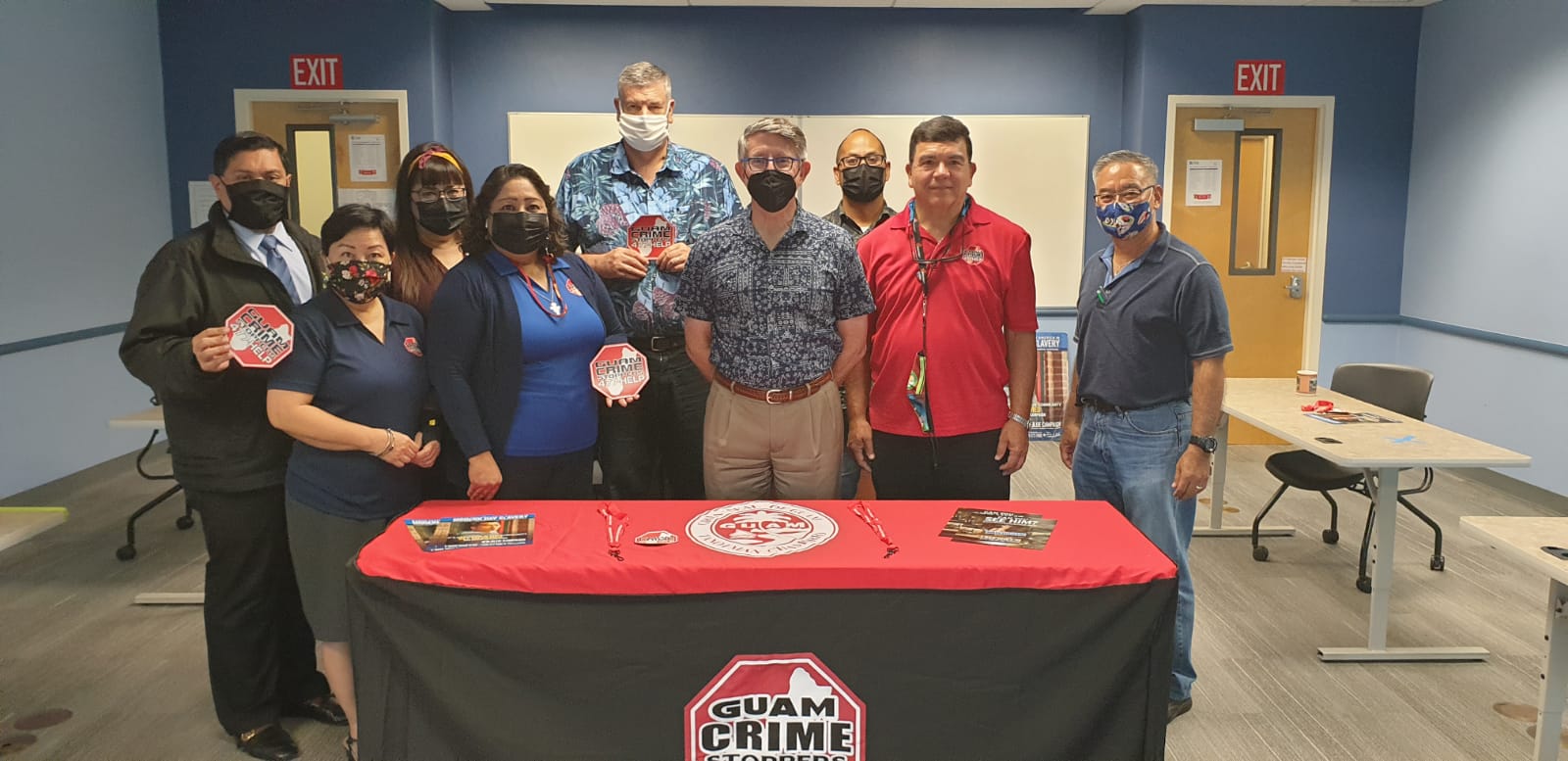 (Left to Right Front): Divina Evaristo, McDonald's of Guam Marketing Manager & GCS Board of Directors Vice-Chairperson, Sallie McDonald, UOG Program Coordinator/Career Coach & GCS Board of Directors Secretary, Dr. Thomas Krise, UOG President, James McDonald, Guam Homeland Security Program Assistance Coordinator & GCS Board of Directors Chairperson, & David Okada, UOG Chief Planning Officer/Interim Chief of Staff. Back row - Wayne Santos, Bank of Guam Vice President, Sales Manager & GCS Board of Directors Treasurer, Capt. Kim Santos, Guam Police Dept. Division Commander District 1 & 2, Randy Wiegand, UOG Vice President, Admin & Finance, & Alfred Garrido, UOG Safety Administrator.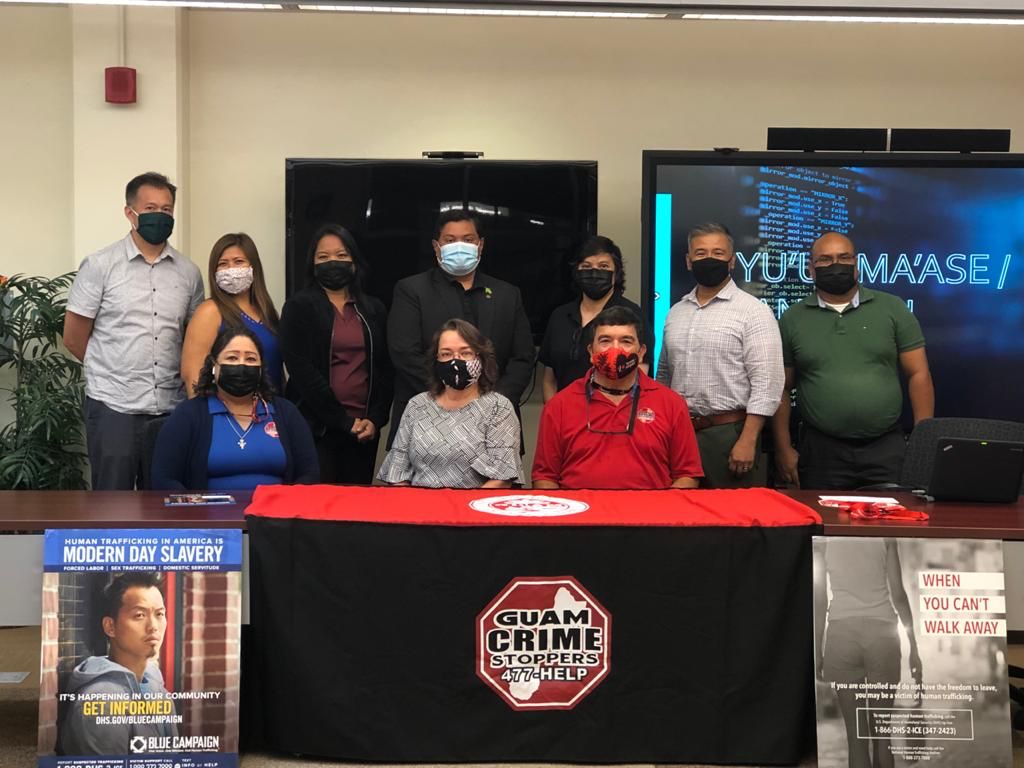 Middle: Dr. Mary A.Y Okada, CEO/ President
(Left to Right Back): Dr. Michael L. Chan, Dean, School of Technology & Student Services; Rodalyn A. Gerard, Vice President of Finance & Administration; Dr. Virginia C. Tudela, Vice President of Academic Affairs; Pilar A.P Williams, Dean, School of Trades & Professional Services; John K. Dela Rosa, Assistant Director, Communications & Promotions; Huan Hosei, Environmental Health & Safety Officer.
---
Kudos to McDonald's for their continued generosity and partnership with the Crimestoppers program.
June 24, 2021
Left to Right: Jose Ayuyu Jr. , Vice-President, McDonald's of Guam, James McDonald, Chairman, Guam CrimeStoppers Program, and Divina Evaristo, Marketing Manager, McDonald's of Guam & Vice-Chair, Guam Crime Stoppers Program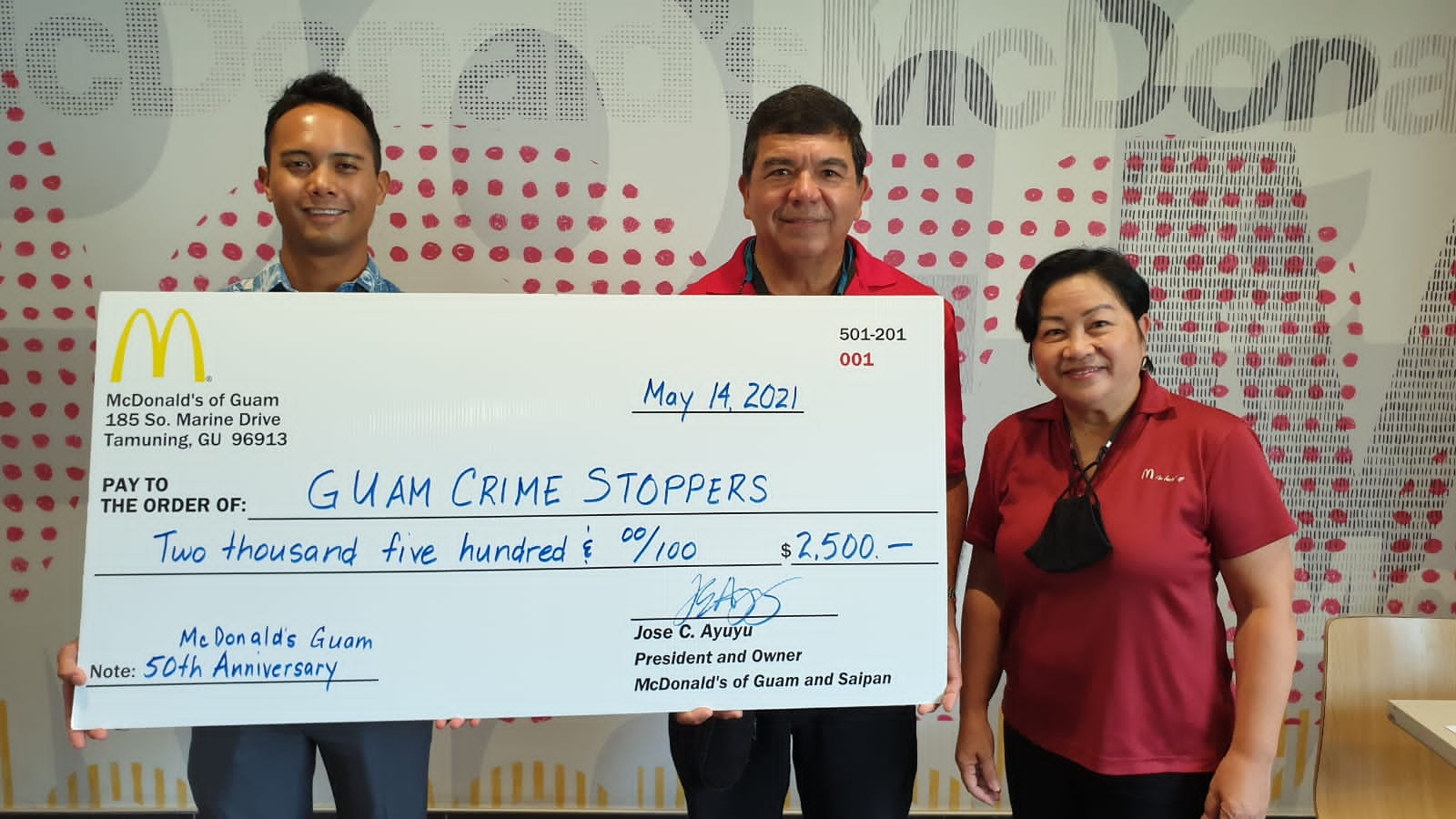 ---
$5,000 REWARD TO FIND MISSING PERSON: ADAM JAMES MESSIER
January 11, 2021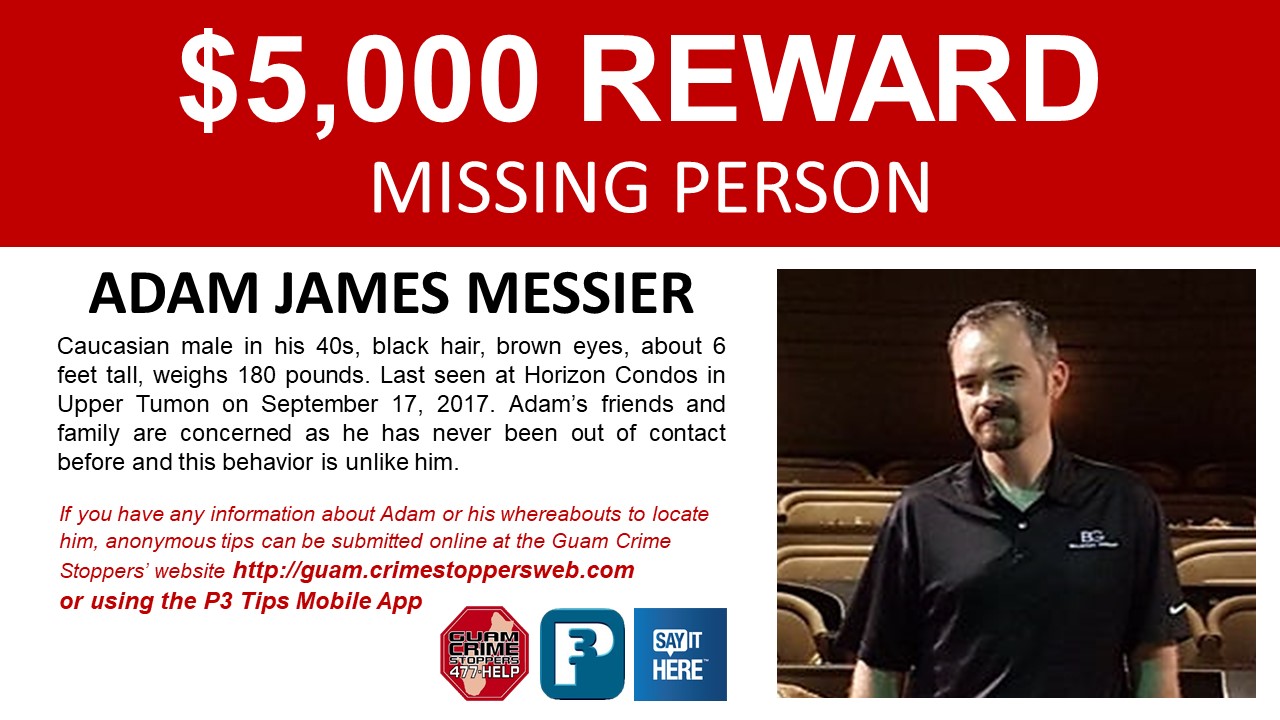 ---
Ada's Trust & Investment Inc.'s Generous Donation to Guam Crime Stoppers
January 04, 2021
Ada's Trust & Investment Inc. generously donated $500 to Guam Crime Stoppers on Monday, January 4, 2021 to further their efforts in the fight against crime.

---
Mobil Presents $1,000 Check to Guam Crime Stoppers
May 15, 2020
Left to Right: Catherine Leon Guerrero (Administrative Assistant - Mobil), Jim McDonald (Chairman of the Board), Divina Evaristo (Vice Chair of the Board), Jimmy Tim Chau Hau (President - Mobil), Doris Quichocho (Board of Director), Serge Alves (Commercial Fuels Area Manager - Mobil)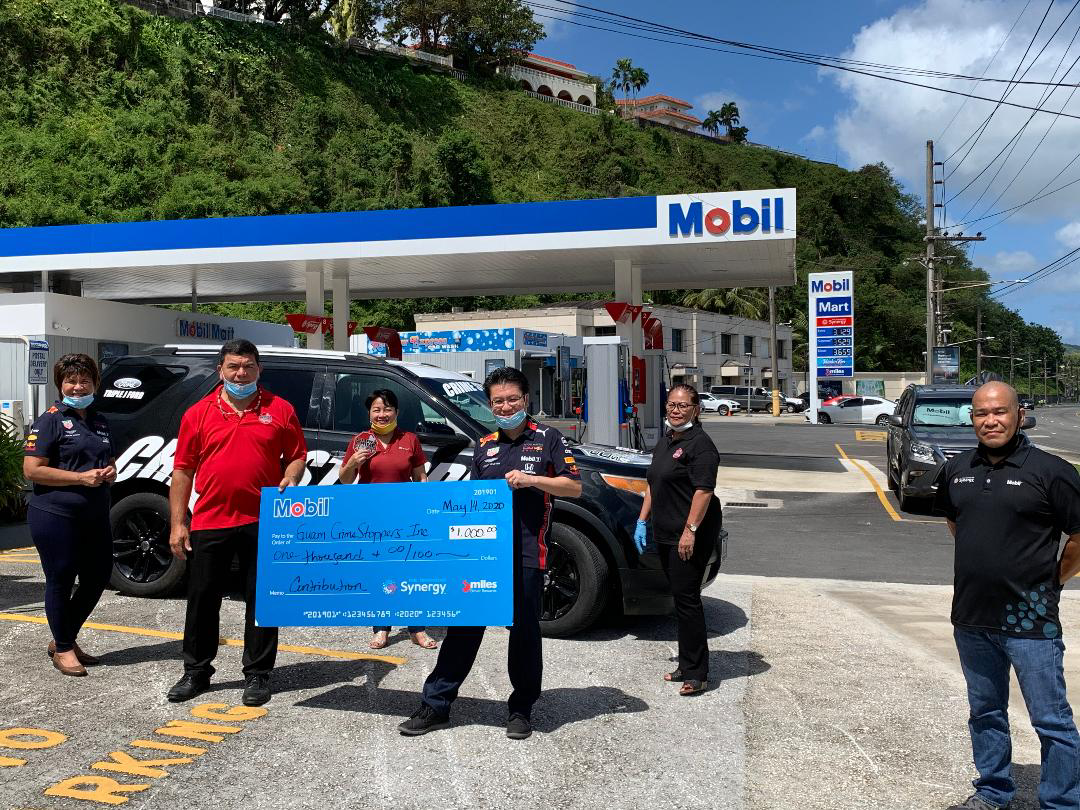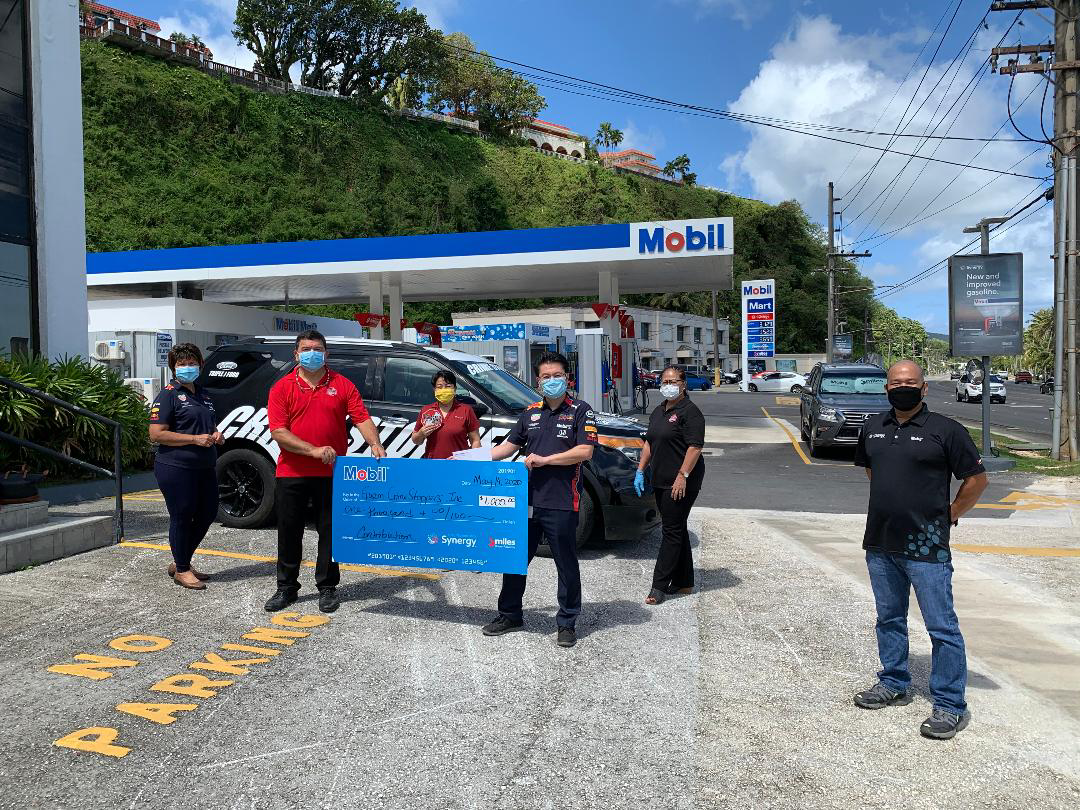 ---
Triple J Enterprise Vehicle Sponsorship
November 25, 2019
Left to Right: Jay Jones (CEO - Triple J Enterprises, Inc.), Chairman, Jim McDonald (Chairman of the Board)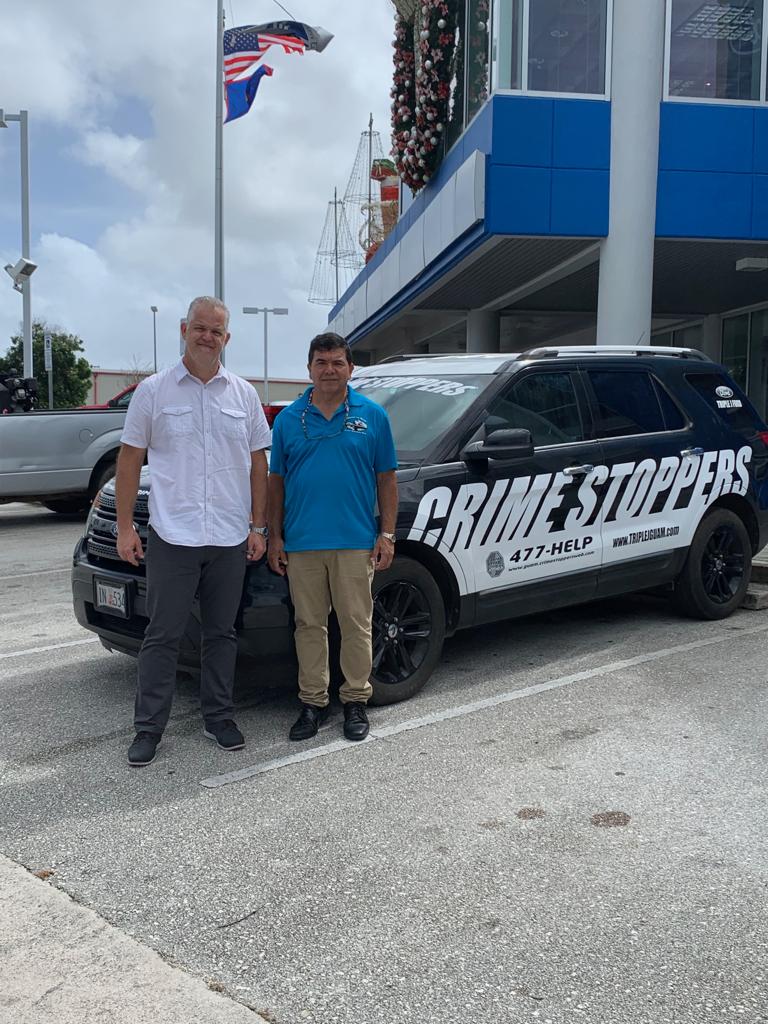 ---
2019 Golf Against Crime Golf Tournament
August 10, 2019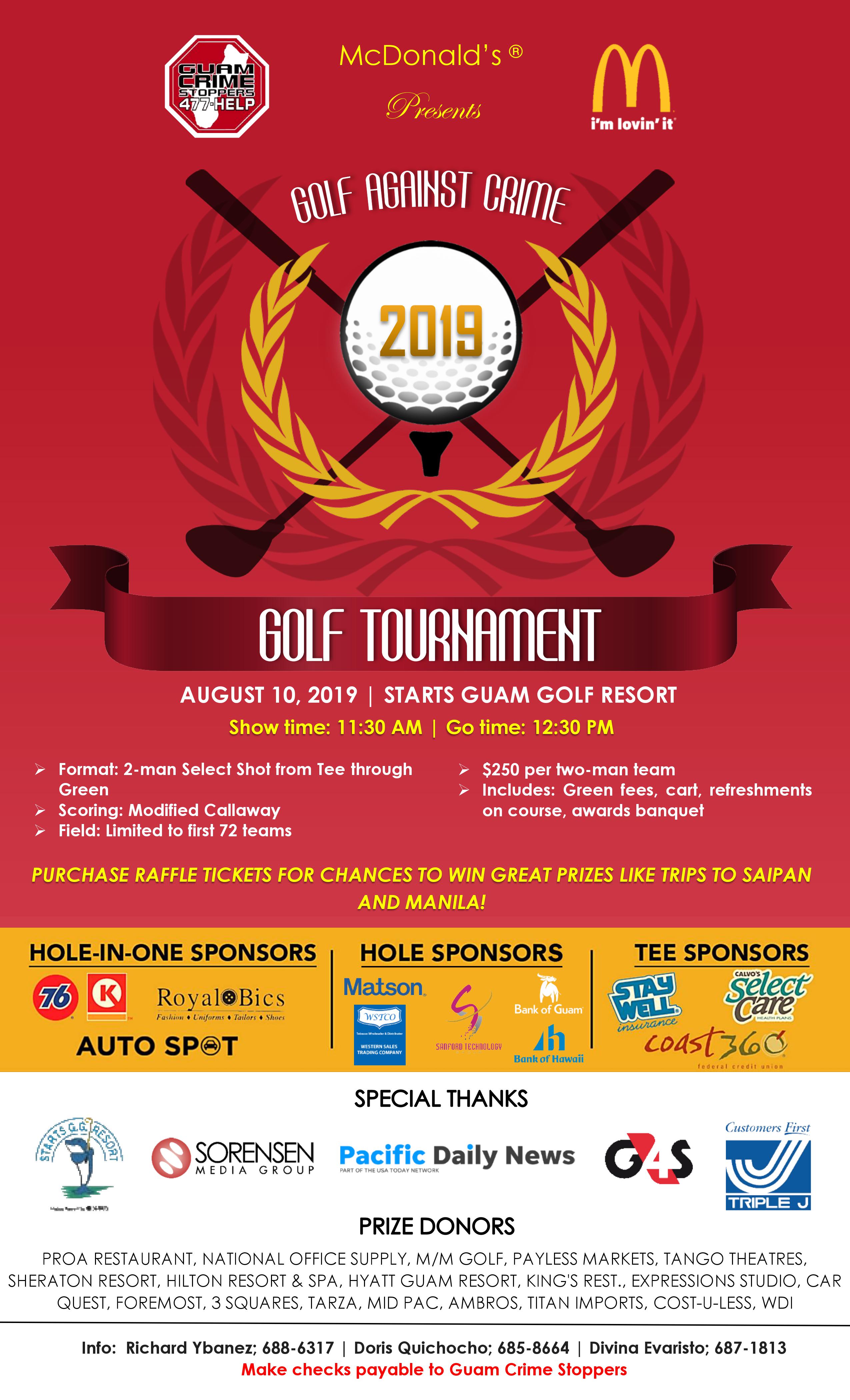 CLICK ON THE LINK BELOW TO DOWNLOAD REGISTRATION FORM:
GuamCrimeStoppersMCDGolfTournamentRegistrationForm.pdf

---
McDonald's of Guam Donates $5,000 to Guam Crime Stoppers
August 05, 2019
Left to Right: Jose "Joe" C. Ayuyu (Presisent/Owner/Operator - JCA Guam LLC. dba McDonald's of Guam & JCA Inc. dba McDonald's of Saipan), Jim McDonald (Chairman of the Board), Divina Evaristo (Vice Chair of the Board), Joe E. Ayuyu Jr. (Area Supervisor - McDonald's of Yigo, Guam)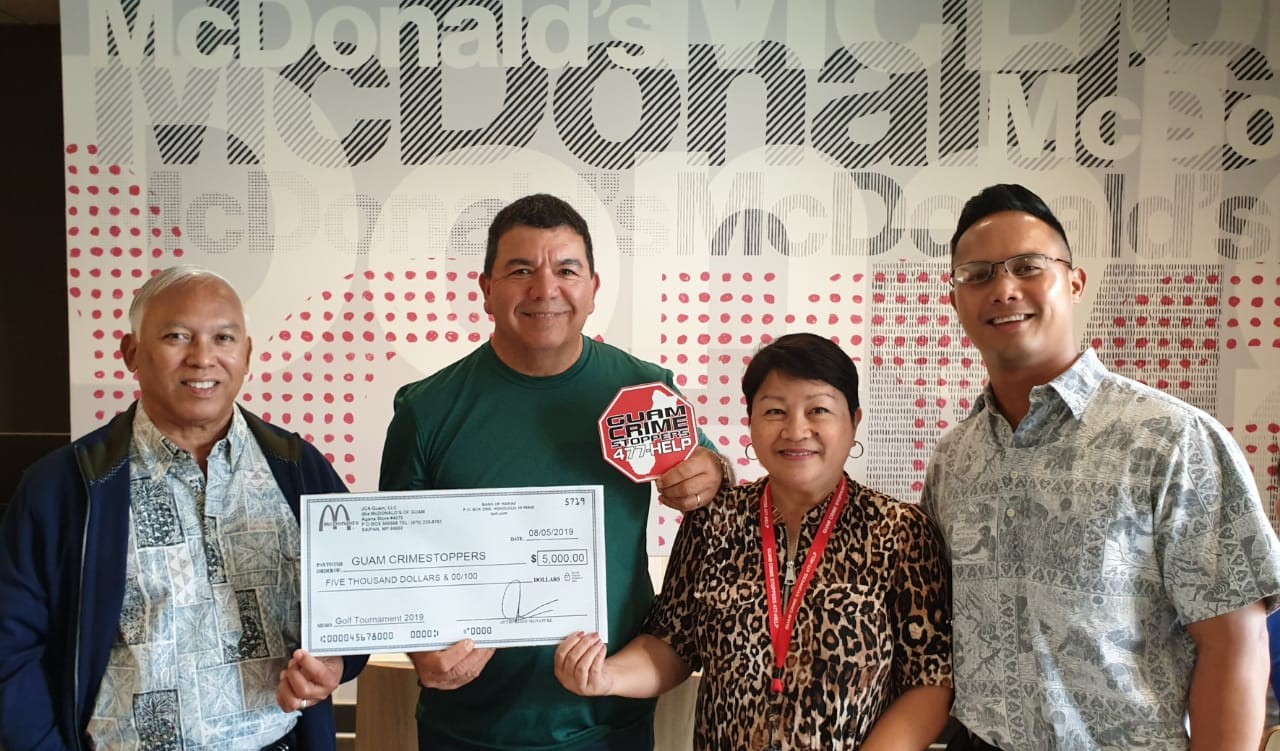 ---